R
yan Gosling and Harrison Ford face-off against one another in Blade Runner 2049 this fall. Primed to further explore the highly original and stylized world of Ridley Scott 1982 sci-fi classic Blade Runner, the upcoming Blade Runner sequel was directed by Canadian filmmaker Denis Villeneuve, the critically-acclaimed director of Prisoners, Sicario and Arrival.
Starring Gosling as a new blade runner agent from the Los Angeles Police Department who comes across a long buried secret that leads him to seek out the long-lost blade runner Rick Deckard (Ford), Blade Runner 2049 is aiming to tell an original new story inspired by Scott's seminal sci-fi work and the Philip K. Dick novel – itself titled Do Androids Dream of Electric Sheep? – that started it all. Coming on the heels of the official Blade Runner 2049 trailer, promotion continues for Villeneuve's latest big screen production, with the release of the image below.
Depicting Gosling as the enigmatic Officer K and Ford as a much-older Rick Deckard, this new Blade Runner 2049 image features the two central protagonists sizing one another up in what looks to be a particularly-heated confrontation.
Gosling grew up in the limelight with Christina Aguilera and Justin Timberlake. By 18, though, he'd had enough. Now, after a string of slow-burn indie movies, he has found himself in a new wave of smart, low-key leading men and has genuine Oscar hopes. But can you be a Hollywood heartthrob without selling out?
"I'm interested in love and the lack of it," says Ryan Gosling, "and the crazy things we do to get it." This, he thinks, is the central theme that runs through his films. Gosling looks very sad and tired as he talks about love, but that's probably because he's been discussing it all day, sat in a rather cold, dark hotel room. We're sat uncomfortably side by side, staring at an empty sofa and the blank wall behind it. I'd already sat down in an armchair when Ryan decided to sit in the other because, he says, it's the only seat he hasn't already tried today. I have to twist right round in my chair to look at him as he talks about love and fiddles constantly with a silver pendant hung on a long chain around his neck.
"The knight slays the dragon and then lives happily ever after with the princess in the castle," he says, "but when they've moved in together, they have to share a bathroom. How do you keep love alive in a domestic situation? What is it about that that dismantles love?"
Exploring love and its absence has made the 36-year-old Canadian actor a star. It was self-loathing that first made Gosling's name with his startling portrayal of a Jewish boy who joins an anti-semitic fascist group in his 2001 film debut, The Believer. Undying love drives The Notebook – the sexy, weepy hit adaption of Nicholas Sparks's bestseller which propelled Gosling to box-office fame in 2004. Lars and the Real Girl, the quirky indie hit of 2007 in which he starts a relationship with a sex doll, is about fear of intimacy.
Gosling capped off 2016 with the wonderful "La La Land" where he plays a jazz pianist named Sebastian, and Emma Stone, an aspiring actress (Mia), boost the film with their chemistry, presence and singing and dancing talents. Both Stone and Gosling pull off the most important and difficult task a musical requires of its performers: convincing the audience that their characters want, nay, need to sing just those words and dance just those steps, that sheer excess of feeling (longing, love, sorrow) led them to make it all up on the spot.
Gosling is one of those exceptional cross-over stars who has the presence to carry a mainstream film such as The Notebook but whose love of acting clearly leads his film choices. He frequently picks indie roles that offer a challenge over an action film that simply offers a big pay cheque. He's one of a growing band of actors – which includes 127 Hours's James Franco and Inception's Tom Hardy – whose skill and versatility win them as many fans as their good looks. New York magazine recently heralded Gosling as the epitome of "the new (brainy) leading men". Teenage girls love him (the best fan site is called Fuck Yeah! Ryan Gosling which features hilarious picture captions), but critics possibly love him even more. For the 10 films he's appeared in, he's been nominated for 32 different awards.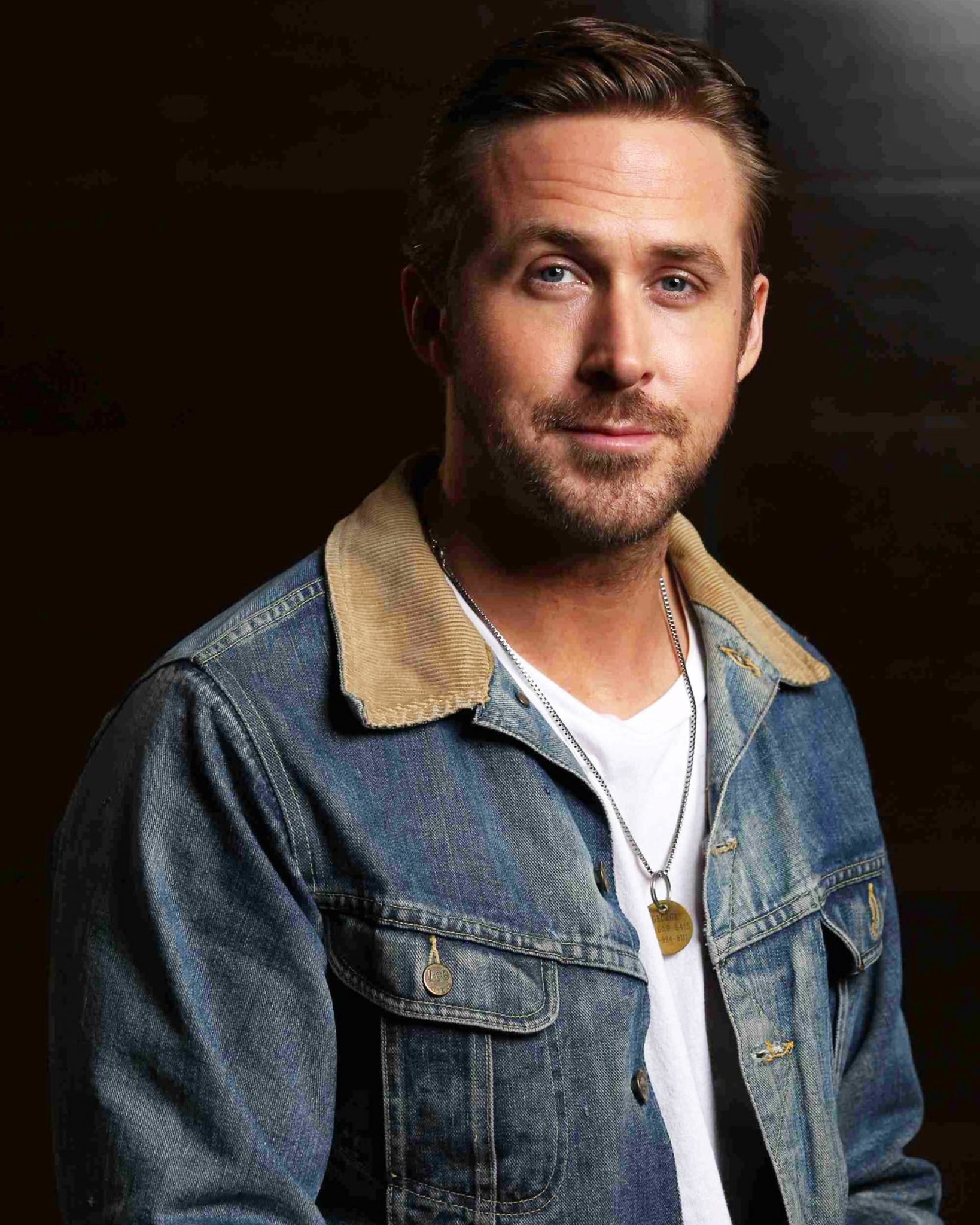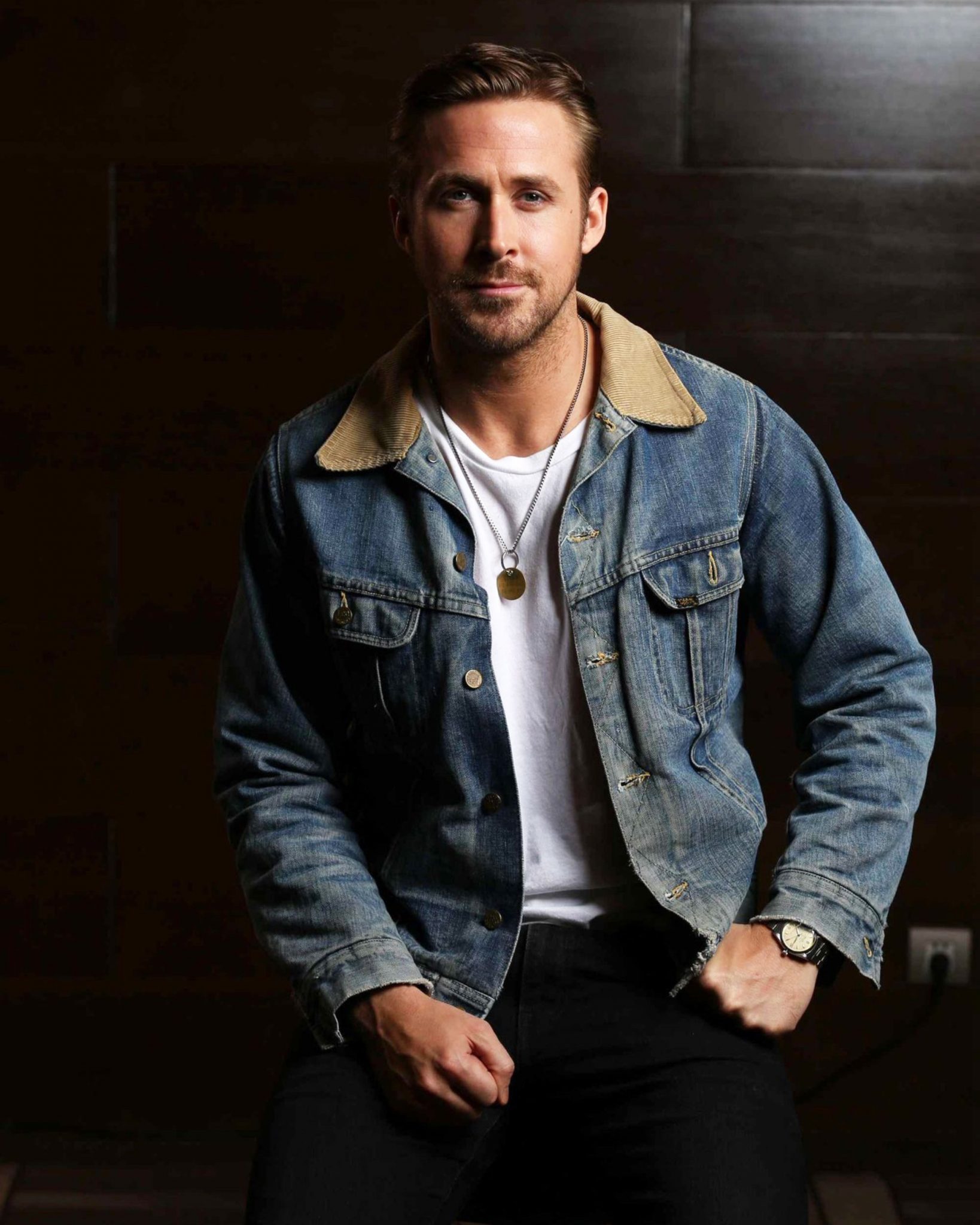 Authenticity is very important to Gosling, and he says what he really wants to do is make films where actors don't seem carved out of marble or like gods. He says he wants to see the people he grew up around in films because "they're way more interesting than those you see in movies at the moment".
This is an admirable ambition, but odd when you think that most of the people who Gosling grew up with are already in movies. He was born in Ontario, Canada, into a Mormon family and, after being bullied, he was home-schooled by his mother Donna until he was 12. At that age he auditioned for the All New Mickey Mouse Club and moved to Florida so he could perform on the TV show alongside Christina Aguilera and Britney Spears. While his parents divorced, he lived at Justin Timberlake's house for a while.
Love may drive his film career, but it was inappropriate sexuality that started him on the road to fame. He became a local celebrity in Canada at the age of seven when he performed a weird, explicit dance in a talent competition and ended up dancing on TV. He's described the routine as "dry-humping the stage, grabbing my stuff, licking my fingers, going up to grown women and trying to grind their faces". He used the same sexy moves to stand out at the Mickey Mouse Club auditions. He went on to tell the other Mouseketeers all about sex and different sexual positions, and in the end their parents complained.
While Aguilera et al started their all-singing, all-dancing careers, Gosling took a different lesson from his days in Walt's kingdom. "Disney World is one of my favorite places as Disney had this idea that he believed in and he made his fantasy a reality – no one's done that except him. When I was a kid I used to walk around the park thinking I wanted to be someone who believes in his own ideas this much."
He nearly gave up performing at 18 after a childhood spent in kids' shows such as Young Hercules and, of course, the All New Mickey Mouse Club. He couldn't do any more of the sort of acting that didn't involve thought and "just sold ad space". His agent dropped him.
But then he read the script for The Believer in 2001 and convinced the film's director, Henry Bean, to let him audition. "I got the part and my life changed. I went to Sundance [Film Festival] and when I left I had a career and I had choice. People talked to me as if I was an artist, and I tried to act smart and pretend to be one. I took it too seriously for a while, but then I realized that you don't have to be serious to be good and I've loosened up now. I'm just getting started, finally figuring out what it is I want to do."
Gosling does like to keep busy when he's not acting. As well as his film projects he tries other jobs, too. He works in the kitchen at Tagine, the LA restaurant he co-owns. He also worked in a corner shop for a while, making sandwiches. "I'd become friends with the guy who ran the shop, and he left me to watch it one day. I made some pretty goddamn good sandwiches and people wanted me to make them from then on, not him. I liked that job, but he fired me. He found out I was overcharging people that I knew had gotten stuff for free from him."
He says that all the men in his family are grafters (his father and uncle both work in a paper mill back in Canada) and he's the same. "You feel good if you've done hard work. You sleep better. You get stuck in your head if you have too much time to think."
With his penchant for quirky or grueling roles in indie films, his political aspirations and his purposefully anti-Hollywood stance, it would be easy to find Gosling pretentious. But despite his tiredness, his earnest integrity seems rather charming.
"You know, it's not like I set out to be 'the indie guy'. I really believe my films are going to be successful, that I'm making The Blair Witch Project – something that will transcend expectations and resonate with people. When my films don't do well, I'm hurt and surprised. It's discouraging."