O
nce again Jake Gyllenhaal is targeting an Oscar, and he's hoping his portrayal of a survivor of the Boston bombing in Stronger will help him win it. A great vacuum was created when Daniel Day-Lewis announced his retirement from the big screen and that vacuum is yet to be filled, and it has left a lot of people wondering who will become the next big thing in Hollywood.
If you ask me, the answer is quite obvious. Since his (major) debut in the movie, October Sky, he has stood out amongst his peers as the most dedicated, versatile, courageous and brilliant actor to grace his generation. So when will he get the recognition he deserves?
The Academy has a history of grudges, blacklisting a lot of amazing actors like Will Smith, Gary Oldman, Leonardo DiCaprio, Tom Cruise, Amy Adams – the list is endless. However, Leo DiCaprio has been vindicated and the others have also been nominated enough to attribute their not winning to stiff competition.
However, Gyllenhaal has only been nominated once in almost 40 films, which happened in Ang Lee's Brokeback Mountain where he was nominated for best supporting actor. And that experience, regardless of how amazing, was quite bittersweet, because the movie won best screenplay and director, but lost in all the acting categories.
The criteria for the selection process of this award are hardly ever straight forward, and I'm tired of trying to even understand it. However, there's nothing like the story of an American hero, to win over close to 6,000 cynics at the Academy.
This also presented another opportunity for Jake Gyllenhaal to toy with the emotions of the audience with his display of deep fragility tinged with scary explosiveness. This is not the first time he is displaying such acting prowess. In Prisoners, a superb thriller by Denis Villeneuve, he played the role of detective Loki, a man plagued by the case he was attempting to solve. The character of Loki was violent and kind, rough and intelligent, confrontational yet shy – Gyllenhaal is just that good at keeping us guessing.
The same thing can be said of Nightcrawler, his broadcast news thriller of 2014, where he played the role of a blood thirsty freelance newsman. Even his weaker films like Jean-Marc Vallee's Demolition and Antoine Fuqua's Southpaw, were testaments of his powerful performance.
These days, tenacity is very essential to make it in Hollywood. You must also train perhaps as hard as an Olympian and forever be at alert, or suffer the consequence of headlining thousands of gossip news. From every indication, it is obvious that Gyllenhaal was picked early for fame and probably given sound advice on how to make it as a professional lead actor. Since his big screen debut as a doe-eyed teenager in Donnie Darko, Gyllenhaal's potential has been on the rise. So you can understand why he gets irritated when people attribute his success to his parent's influence.
The truth is that, the story about how his family made it in entertainment is a lot more inspiring than the one about implied nepotism. His father Stephen Gyllenhaal, who is a director and the oldest of six, came from Bryn Athyn, a small town in Pennsylvania. According to Jake, "He sort of left the town and went to college, but then fell in love with making movies." His mother Naomi Foner, who is a screenwriter, was raised in Brooklyn. Her father was a surgeon and her mother, a pediatrician. She however, broke the mold in other to follow her passion of becoming a writer. Jake explained that, "As a child, you move to where you feel there is love. I think the place where I felt that love really existed, particularly between my parents and in my family, was through expression."
According to Gyllenhaal, who moved to New York from L.A. four years ago, he did it to follow theater, which is his great love. "I did one show on the West End in London when I was 22 years old. And then was convinced by a lot of people at a certain age, when I was very impressionable, that it was more important to be doing movies. I'm thankful for that because, you know, it's wonderful financially—but I think my heart has always been on the stage."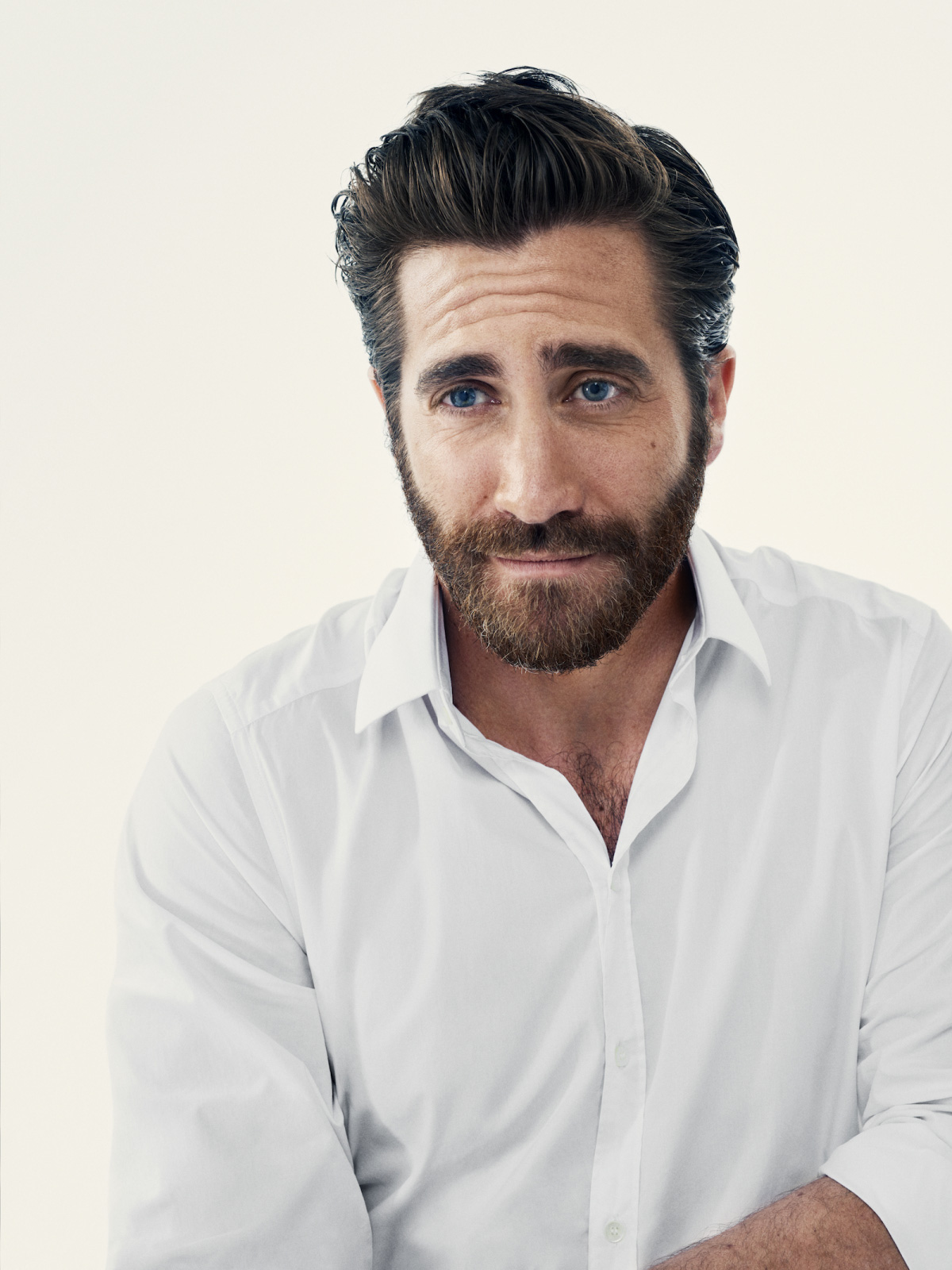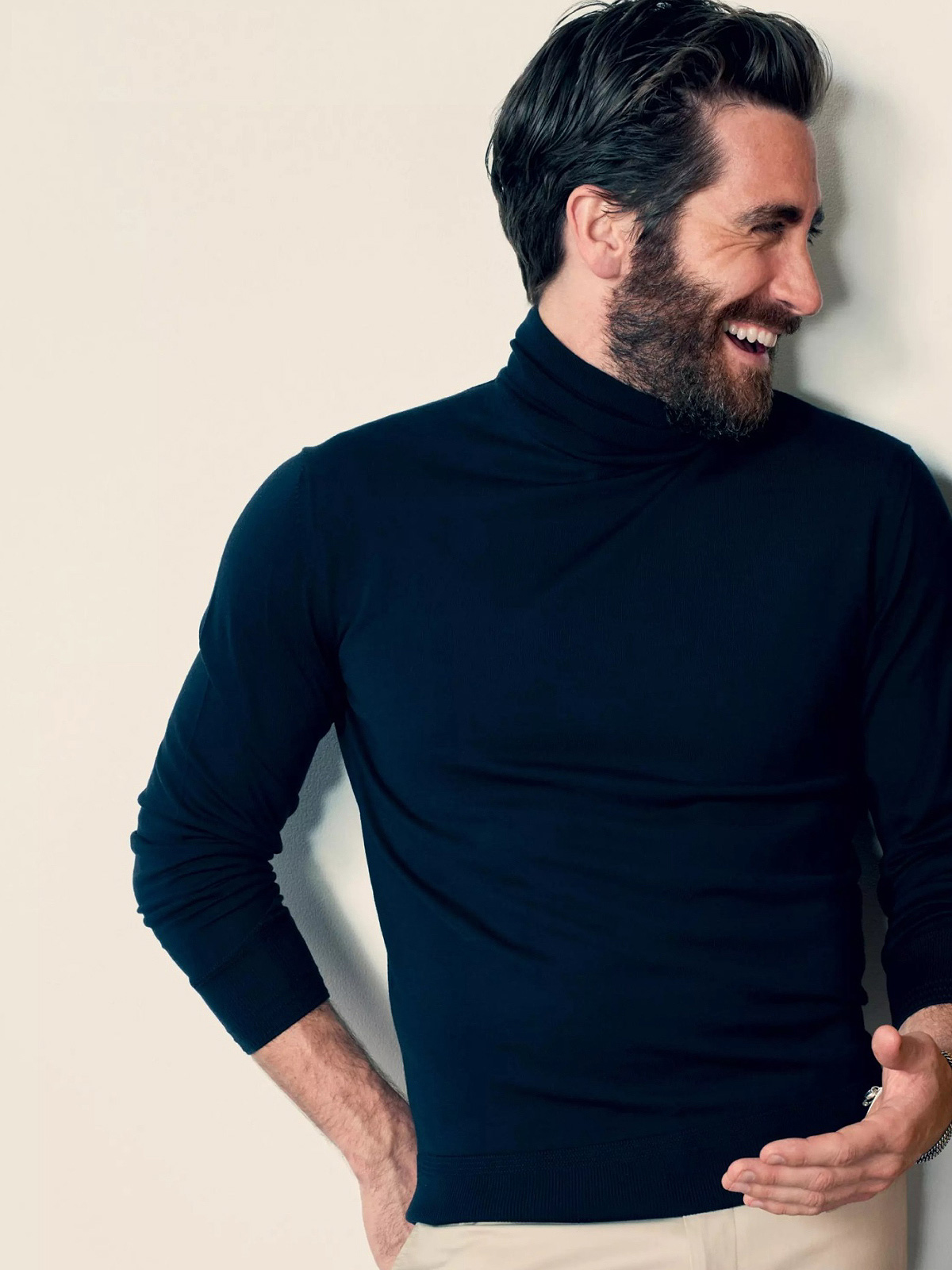 From the moment he put down roots in the city, Gyllenhaal captured the hearts of the members of the theater community not only through his performances in Constellations and Sunday, but also through his renowned concert performance in Little Shop of Horrors, in which he starred with Ellen Greene. And don't expect him to leave cinema anytime soon. Apart from Nocturnal Animals, which he did last year, he starred in three films this year, which includes the aforementioned Stronger, where he plays the role of one of the survivors of the Boston Marathon bombing of 2013; named Jeff Bauman (he was also a producer on the movie together with Riva Marker, his business partner). Three people were killed and 264 injured in the explosion that happened at the finish line of the 2013 Boston Marathon, and Bauman who had come to support his girlfriend Erin Hurley, played by Tatiana Maslany in the movie, was among the injured 264.
Both of Bauman's legs were cut off at the knees and he had to undergo serious physical therapy and learn how to walk with prosthetics. As a result of this, he was thrust into limelight and became a symbol of national courage as well as Bostonian strength. He later went on to write his memoir in 2015, where he talked about his experiences and how he struggled to adjust to the life-altering trauma as well as his struggle to overcome inconceivable hardship. In the first trailer, viewers are treated to a glimpse of the kind of person Bauman was prior to the attack as well as the different emotions and physical challenges that he had to endure in the aftermath of the crushing incident.
Other movies he starred in this year are Okja where he stars opposite Tilda Swinton as well as Life where Ryan Reynolds was his co-star. According to him, "I'm doing a movie with Carey Mulligan that Paul Dano wrote and directed, called Wildlife, which [Riva and I] are also producing. And then I'm having some time off."
Although it took a lot of courage for him to sing Sondheim, however, playing Bauman, a man who lost his legs in a terrorist attack – is something special. Especially when you consider the fact that he was also trying to juggle four other projects at the same time. At this point, we'll have to say, Gyllenhaal appears to be very confident with "his process" which funny enough, involves him not being overly stiff.
According to him "There are many beakers that I've been mixing some pretty funky solutions in, to see what comes of them," he also said that "Not in a particularly unsafe, or safe, way, but always mindful… I think I came to the realization that acting is not just one thing. There is not just one way." Navigating through different characters requires some special skill, and Gyllenhaal is experienced enough to realize that he needs some form of balance. "There's this growing notion—there always has been with actors, in particular—that the real great ones are the ones who mess themselves up somehow. I've always wanted to dispel that idea. I really don't condone the idea of hurting oneself."
Hearing these words remind me of Heath Ledger, who starred with him in Brokeback Mountain, and was posthumously awarded an Oscar for his role as the Joker in The Dark Knight, a role that probably consumed him. These thoughts bring certain questions to mind, like – 'How were you able to cope with Ledger's death? Is it very difficult to find a genuine person considering the fact that everyone wants a piece of you? Are you in love currently? – we're definitely not going to ask him these questions. Most actors when faced with questions like this tend to give careful abstract answers, as if it were a relationship. With Gyllenhaal however, you get this feeling that he's really not trying to deflect and that he is being honest when he refers to the theatre as his greatest love.
According to him, "You can spend your life looking for this idea of what you think love looks like," and that. "Or you can actually open yourself up to the things that are capable of loving you, and that you are capable of loving. And that means people who are of like minds. Finding the space that you love—I think that's the biggest thing that I feel." It appears that, after spending all that time in that "lonely place" created by film, going into Broadway might have given Gyllenhaal some sense of connection and community.
But, if am to delve into a little bit of amateur psychology, I'll say, Gyllenhaal appears to be someone who loves solitude. When it comes down to it, he is an artist who knows when it is time to cultivate some isolation and discipline so he can widen his channels. While painters have their studios, actors retreat into themselves.
"My imagination is becoming more and more important to me. When you go too far into the reality of something, you kind of destroy your imagination," was what he said, when he tried to explain that he recently adopted these sentiments particularly after shooting Stronger. It appears that the serious actor, who has worked so intensely through his career, is finally ready to loosen up a bit. "I sort of went, 'wait, there's another way of doing it. Time to play a little more, have a little bit more fun in what you create.'"
It leads me to wonder if Gyllenhaal and I have a thing in common, or like other artists in New York who, after years of pursuing creative projects with so much passion, sometimes at the expense of relationships, have finally realized that we need to enjoy ourselves more. I consider asking him things like that, but before I do, he politely signals that our time has come to an end and he has to get going. Sunday is not open yet, and he needs to rehearse. Picking up the gigantic binder known as his script, he puts on his coat and his sunglasses and heads out to the next project in this highly fulfilling relationship, we like to call life.
___________
 Photographs by David Slijper