B
reakthrough British actor Hannah John-Kamen has just been added to the cast of the upcoming sequel to "Ant Man". The first film, developed by cult British writer and director Edgar Wright ("Shaun of the Dead", "Hot Fuzz") defied expectation to become one of Marvel's most critically successful films. Tipped to be the second in a much longer franchise, the sequel is called "Ant Man and The Wasp". Director Peyton Reed (whose debut feature was "Bring It On") is building a supporting cast around stars Paul Rudd, Evangeline Lilly, and Michael Douglas.
John-Kamen is also to be seen in Steven Spielberg's eagerly awaited dystopian blockbuster "Ready Player One" alongside Ben Mendlesohn, comedian T.J. Miller, and fellow Brits Simon Pegg and Mark Rylance. She'll also play a supporting role in the remake of "Tomb Raider," starring Alicia Vikander and Dominic West. Born in Yorkshire, trained at the esteemed National Youth Theatre and at Central drama school, Hannah John-Kamen found success in "Black Mirror" and "Game of Thrones" but now it seems she's set on conquering Hollywood.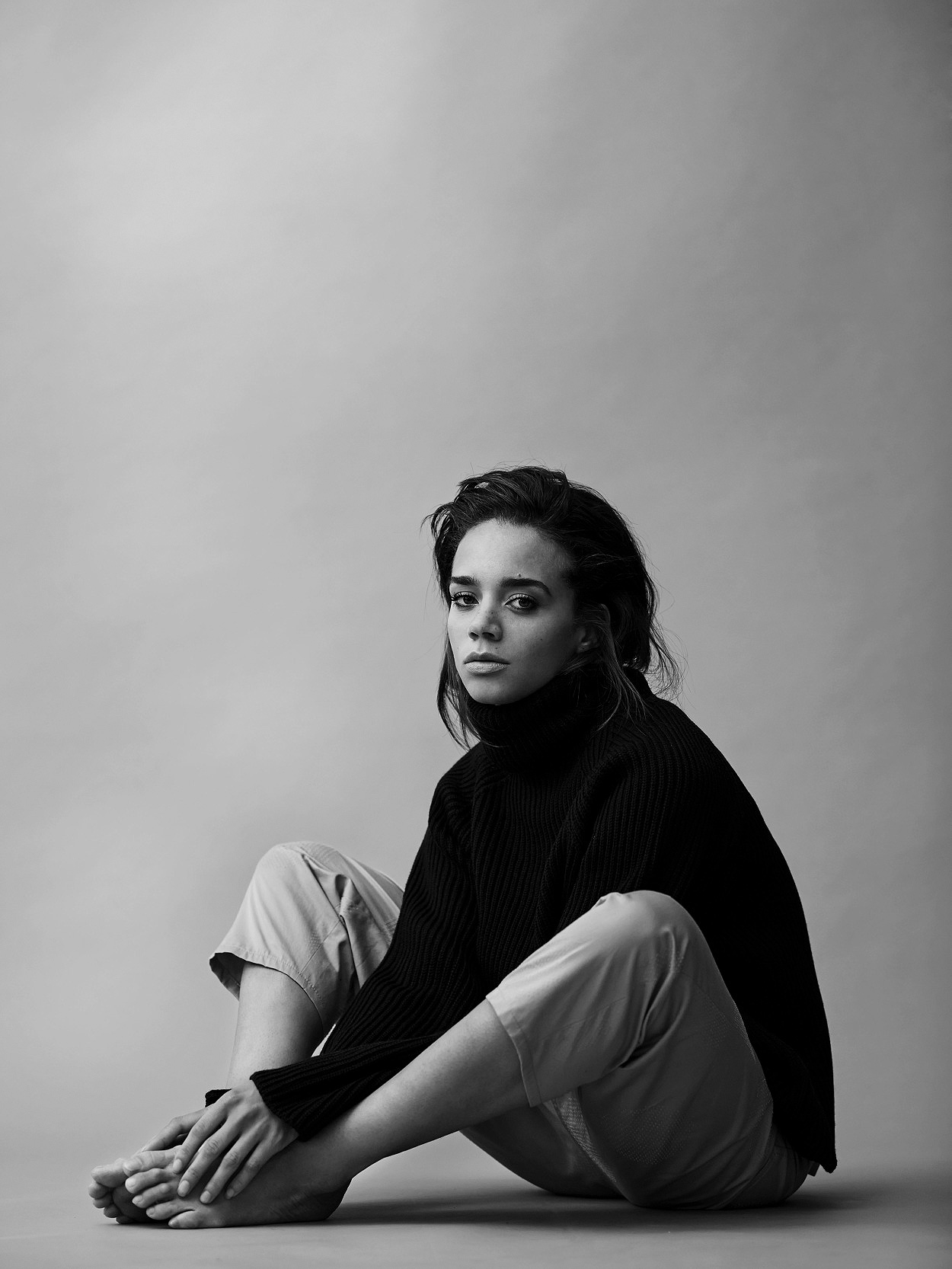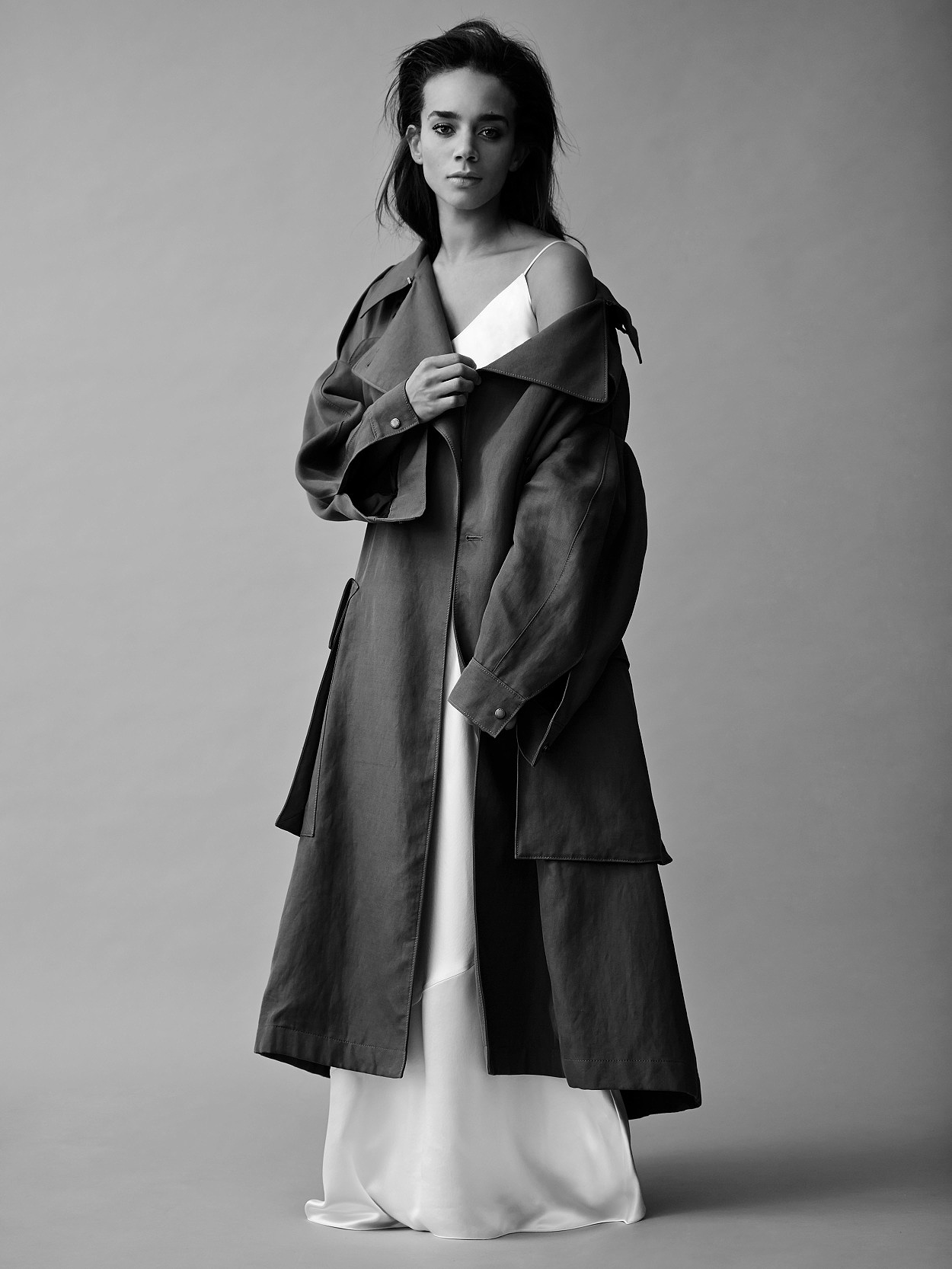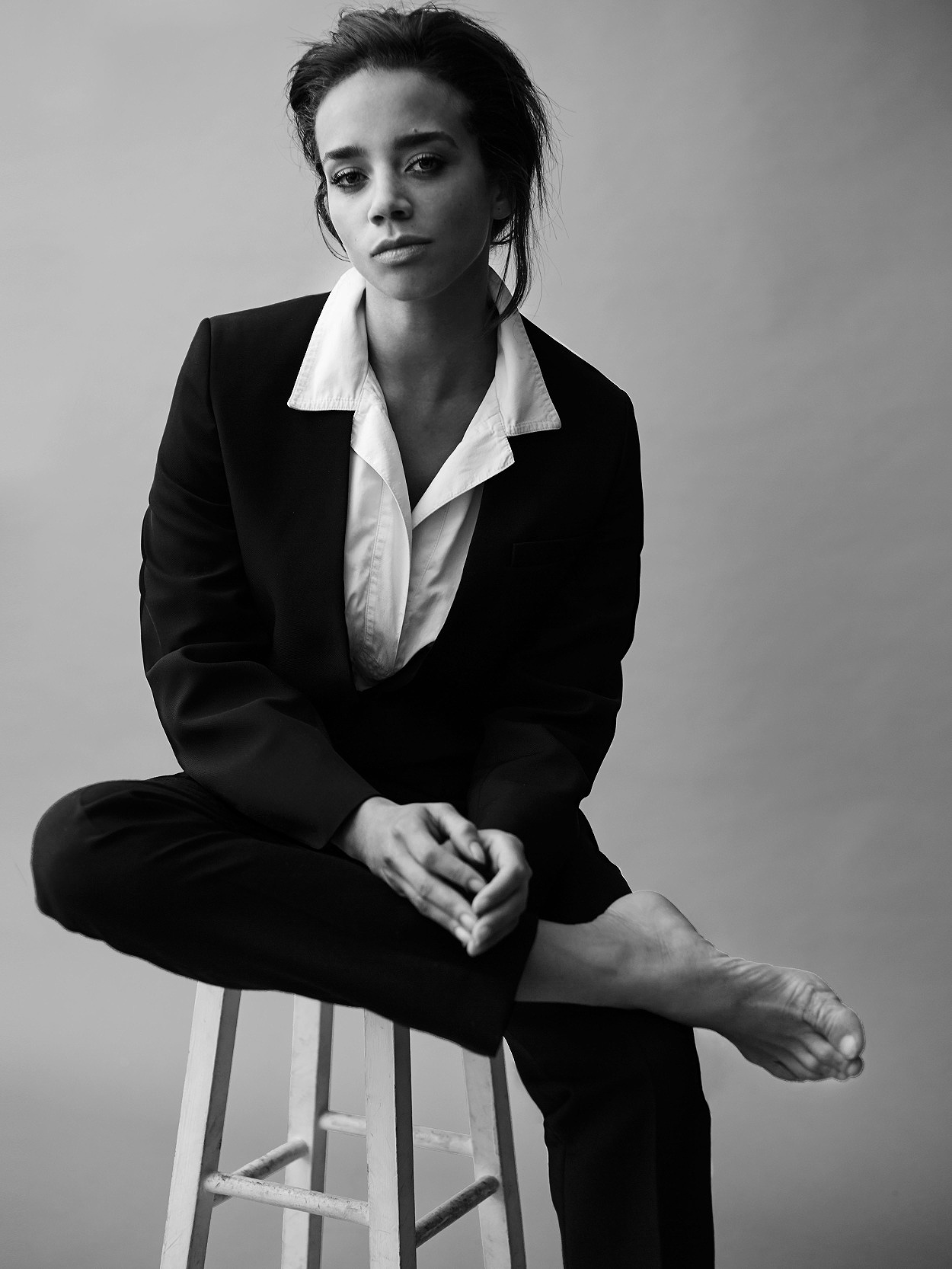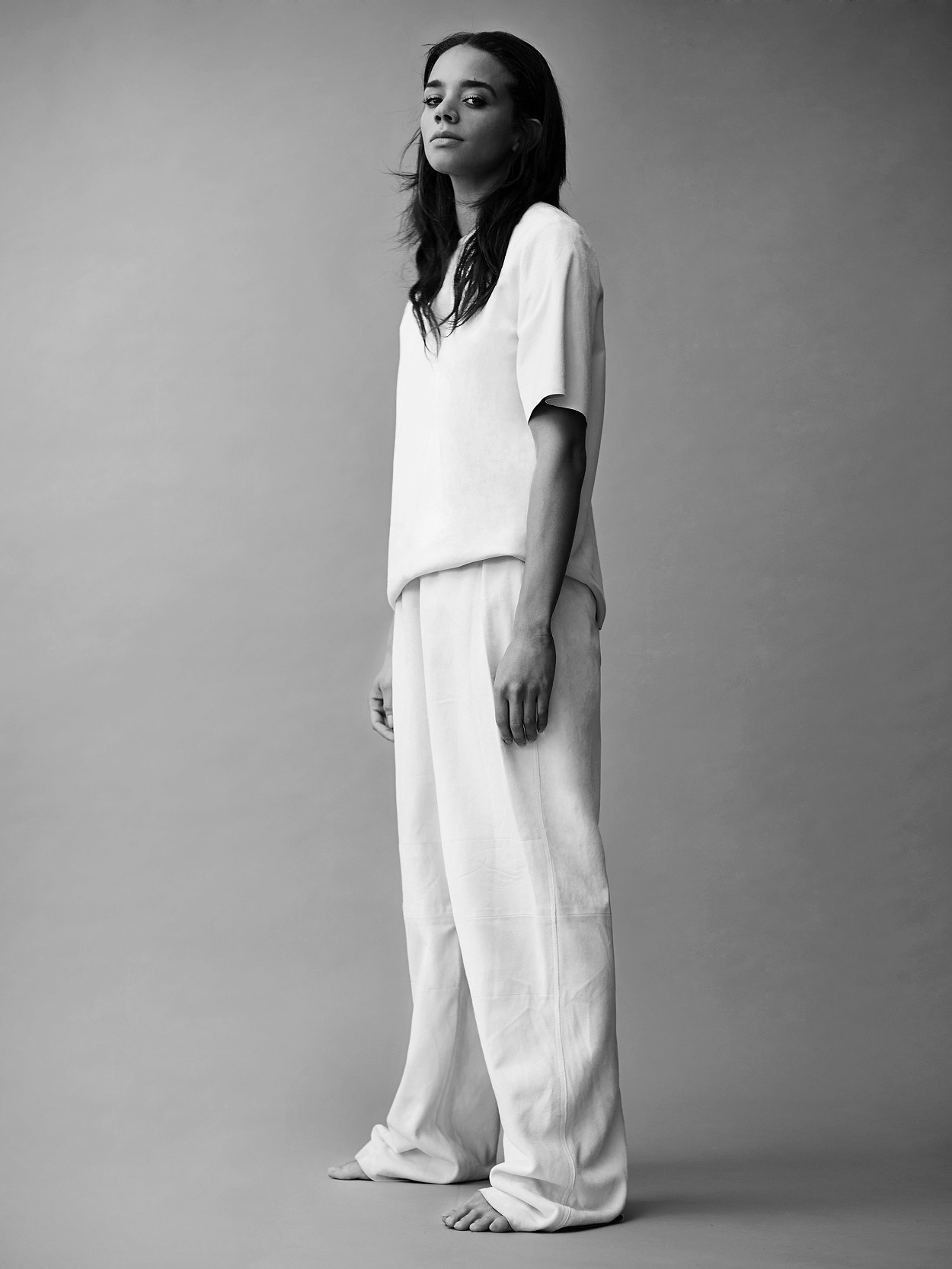 Season 3 of Killjoys kicks off with a bang, and continues that way…
Yes, absolutely. It's quite dramatic, particularly from where we left off in season 2.
How did you get involved?
I auditioned over here in London then I flew over to Canada to have a screen test for the role. I remember getting the script and thinking, "You've got me at Dutch, what a cool name". She's such an amazingly strong female sci-fi character. A bounty hunter in space? You can't go wrong with that.
I just looked at the script, looked at the character, at the complexity of Dutch and I was really blown away and quite intimidated by her. It was amazing, and I was lucky enough to get the role. Obviously I did something right for it.
Sometimes being slightly intimidated by a role is a good thing because it gives you something of an edge, so you've got to give that extra bit…
Yes, it's more challenging. You have to work a lot harder when it's something a lot different from yourself. You've got to push harder to get that role that intimidates you.
How much of yourself is there in Dutch – obviously the physicality is you, but do you bring elements of your own personality in?
I do. I like to think that in the very emotional scenes, that's very me. It's the situation, it's the stakes. The loyalty that that character has is like the loyalty that I have to my on set friends. A lot of it is me, but I can say that Dutch has taught me – we've learned off each other.
So what's she taught you?
Definitely the strength – the physical strength and the emotional strength.
You worked in TV and then musical theatre then back to screen work again – what were the differences?
After I went to drama school, my career was mainly television – The Hour, Whitechapel and Misfits. It was quite weird doing the jump into musical theatre. I only did that for about seven months of my whole career – one musical – but it was the challenge there of not doing a TV performance in front of a 1,500-seater, and then vice versa, bringing that back down when I did TV again.
Performing in front of a camera that's 75mm is definitely different from the performance you give in front of 1,500 audience members in a huge theatre. It was challenging to do the switch from TV to the stage – more dramatically bigger in that sense.
You've done Misfits, Killjoys, Game of Thrones… is the SF and fantasy genre something you actually like?
I love it! My brother was more of a sci-fi fan growing up but I definitely come from sci-fi fans.
I love fantasy, and creating whole new worlds. That's what I'm doing at the moment on Ready Player One, and there's not as many rules you have to follow when it's fantasy. It's so nice to create and be a bit more organic with that. Doing The Tunnel was very different: I had to know a lot of facts, because it's real life drama. I find it so much fun to create in another world.
It's freeing in that respect.
Definitely.
Your characters on Killjoys and Game of Thrones were very different – did you ever find yourself channelling one or other at the wrong time?
No, there was a definite divide between the two characters. Once I finish a role, I have to let that go and embrace the next.
It was lovely to play a subservient role for once – I haven't done it in a long time – and then lovely to go back to the strength and the female kickass role. I like to see myself as a versatile actress, and I want to explore new roles and see what I can do with myself.
What do you look for when a script comes through?
The breakdown of the character. I don't particularly seek the same thing in each script – I'm looking at the role, looking at where I am in my career. Is it interesting to me, is it an incredible story to tell – because in the end we're storytellers – is it challenging, or giving me new experiences?
What got you into acting?
I've always performed ever since I can remember – in front of my parents, when my friends would come round after school. I would write scripts and we would perform and charge my parents £1.50 for tickets! That was our sweetie money.
I've always loved exploring my imagination and storytelling and creating.
Would you like to work on the other side of the camera as well?
I would love to. I'm one of those actors who doesn't necessarily go back to my trailer or my chair after each scene. I like to stick around and see how it all works behind the camera; I talk to the camera operators about exactly what lenses they're using. I'm fascinated and curious about the other side.
There's a tradition among SF shows of actors taking on an episode as director. Is that a route you can see yourself taking?
I don't know. I haven't really thought about it. I'd like to help produce something – that would be fun and cool on the creative side. It might be an avenue I go down in the future.
In terms of Dutch is there a particular scene that epitomizes her for you?
There are so many scenes to choose from. The big fight with D'avin in season 1: I think that was Dutch at her true fighting assassin form. It was such an unexpected moment but she was ready for it. It's her second nature to defend and she would have killed D'avin if she had to.
That was really a very strong moment. There are a couple of moments in season 2 but definitely for me, in season 1 that was the big moment.
Do you enjoy the stunt work and fighting?
I've absolutely loved the fighting, and it's something that I took to very quickly. I have a dancing background, and I loved it far too much. It was amazing – I got such an adrenaline rush after a big fight scene.
Do you think that dance background helped? When I've watched those sorts of scenes being rehearsed, the slow motion way it's prepared is very balletic…
Yes, it is. It's choreography, really. It's learning moves – when to dodge and when to hit. I think it helped me a lot. I can't say for anyone else but it helped me, just having that [ability to] quickly pick up fights and moves. That's definitely from my dancing background.
What sets Killjoys apart from the many other SF shows out there?
Definitely the relationships between the trio is something I haven't seen. Usually you'll see a love triangle when it's two guys and one girl, but here the platonic relationship between Dutch and John is something I haven't seen at all on television – an actual platonic relationship that will always remain that.
It would have to be done in a very clever way! If it was a clone, I don't know, but I think it would not be done consciously!