T
HE UK has had a poor history of making pop music lately. Countless talent shows have tried to reenact the House revival which sought to make the British pop an attractive feature in the world music scene, but most of these shows lack participants who have the requisite skills and talent to control the crowds, no matter how fancy or classic the theme of the show. The good news, however, is that the pop music in the UK is witnessing a rare moment in its history with the coming of Dua Lipa.
Originally from Kosovo, Dua Lipa is a British singer, songwriter, and model who started singing at age 14. She has to her credit a long list of hit tracks which reflects the highest level of composition and a unique sense of melodic sound. Dua Lipa was nominated for the BBC Sound of 2016 and is surely a name to watch out for in the British pop music space.
Her debut album, "Dua Lipa," took two years to perfect and comes loaded with original pop music, something difficult to find in a country living on its past glory as a musical powerhouse. She effortlessly integrates today's realities into her music by accommodating the different tastes of many music lovers.
The album "Dua Lipa" is arguably the best of pop music originating from the British Isles in a long while. It is packed full of excellently authentic pop songs, uncanny compositions so sublime in their simplicity and candour, and unforgettable choruses. It is sophisticated, definitive, and comes across as an album that contains many high-quality singles that are hit songs in their right. Her most popular single "Be the One" and "Land Dance" combine rising tropical beats with electro – pop themes, creating the best significant results with a fusion of rhythmic melodies and the highest level of composition. In "New Love," Dua Lipa keeps the groove upbeat with an articulate melody structure that divides the track into stanzas, and choruses that almost never reach their climax.
All these do not make the music less fascinating, what with the lively intro of the first synthesizer combined with the luminous and delicately structured rhythm, or the seconds compelling and situate deep-house phrases. The last season is not found wanting as regards the character and personality carried by the sounds. In "Hotter than Hell," the artist covers the chorus with a melody while playing a combination of Caribbean beats and steel – pan rhythms.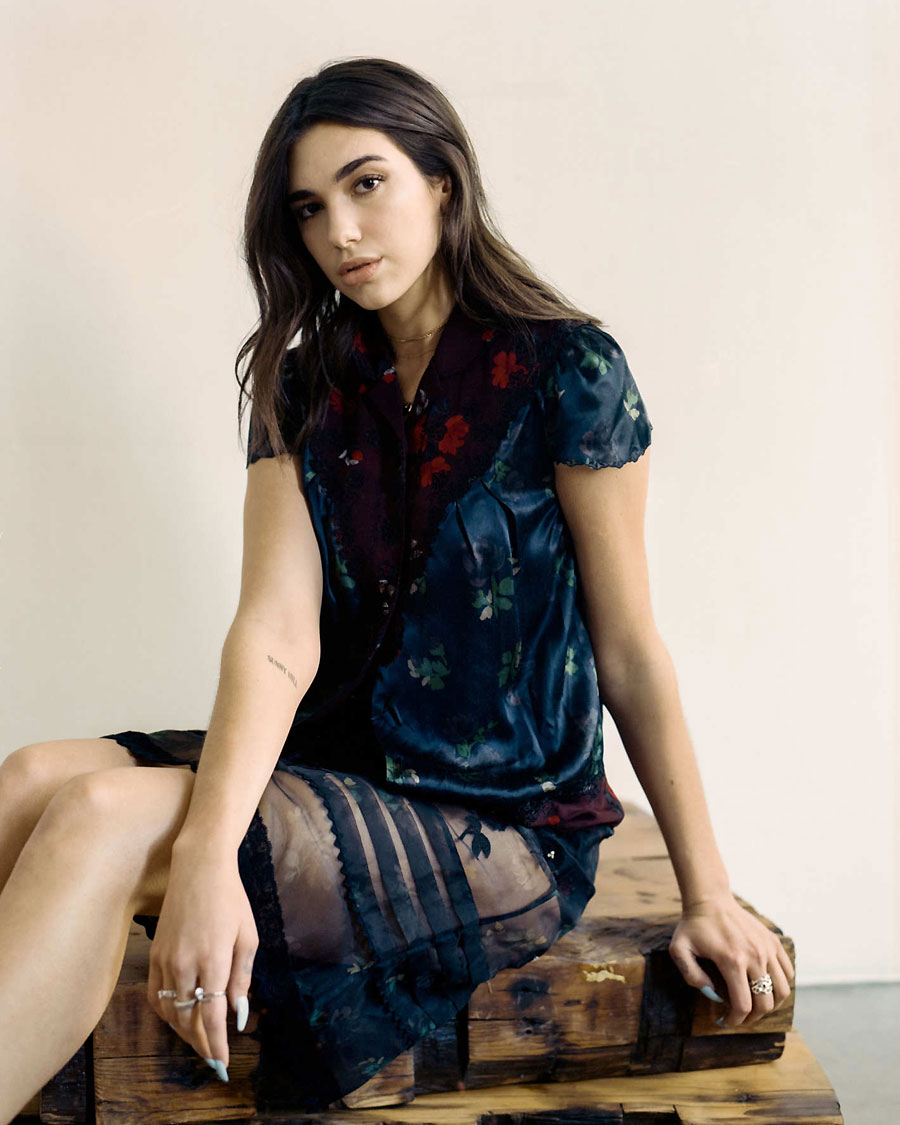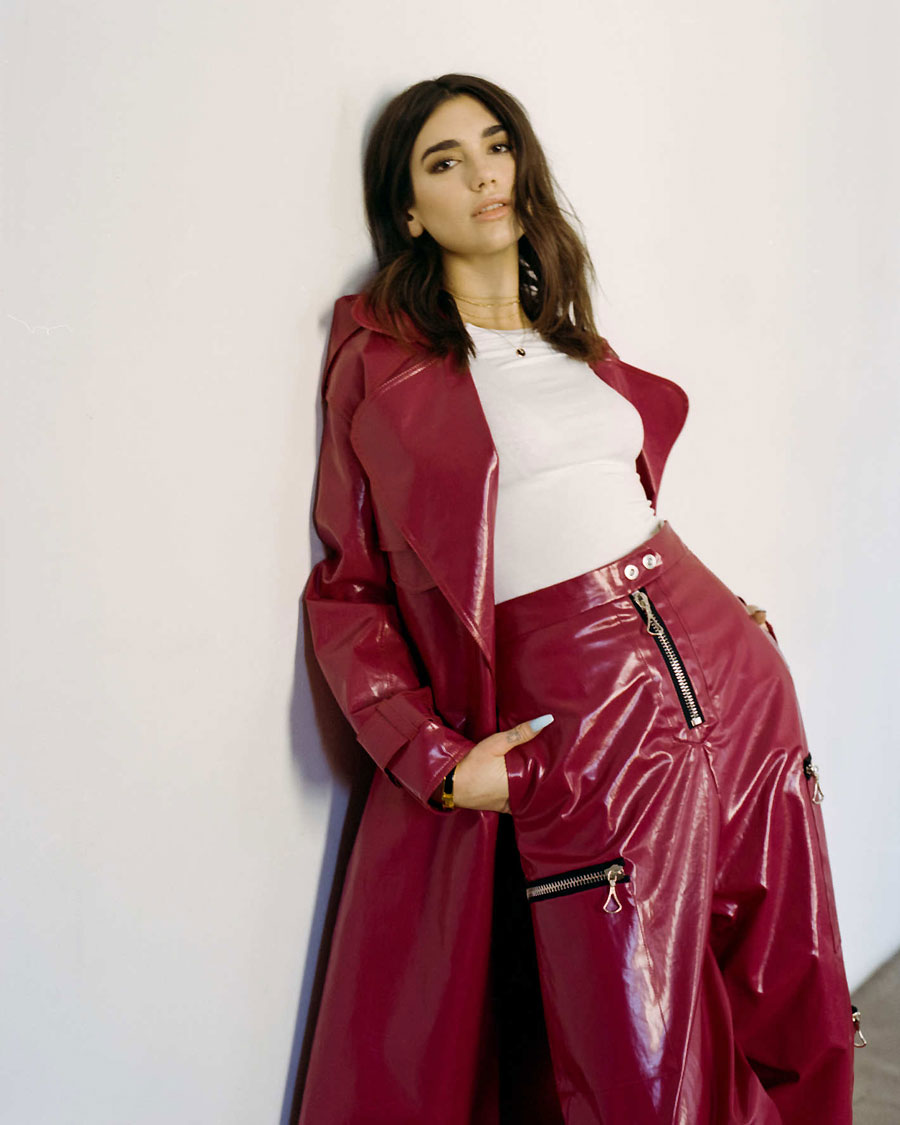 In the track "Lost in Your Light," where she featured Miguel, Dua Lipa provides an ecstatic sound which adapts Solange's "Losing You" in a lively performance, creatively releasing the intensity of the combination of a powerful two – vocal pitch. The rest of the tracks are calm and more renounced but still follow the general flow of the album.
It gets even better. The unpublished tracks on the album are jewels beloved to many fans. With a unique and powerful alto that sets her apart from other singers, Dua Lipa comes as the sole champion in her songs, with a relaxed voice which sub consciously adapts to the variations of the mind's emotion, such as in the urban – acoustic hit "Thinking 'Bout You."
The album provides a luxurious collection of smoking hot and unforgettable performance songs, which excellently depict the tre-bon brand of the singer while promoting every other aspect of the pop genre. Tracks such as Homesick is emotion evoking but also danceable. "IDGAF" comes with an electro – rock flavor subtly.
"Dreams" is full of a distinct physicality in the beats and the rhythm of its dancing steps, a reflection of the present British environment. "Room for 2" is a sensual tune with colorful perceptions presented in an "indie" style, showing the versatility of the artist. Dua Lipa also gives her audience "Blow your mind (Mwah)," a vibrating electro lashes version. With this album, the singer has demonstrated that she can hold her own in any aspect of the pop music genre, and her potential is just being unleashed.
For a debut album, "Dua Lipa" has performed creditably well. The singer has positioned herself as an authority in the pop music industry of the UK with her exceptional songwriting and singing talents, while her ability for composition is in a class of its own. Her rich sound is undoubtedly going to challenge the big names in the industry. As a first album, it is normal for the record label to concentrate on the music that's popular and already well established. Dua Lipa is to the English pop music industry, like the arrival of much-needed rain after an extended period of drought in the savannahs. It is hoped that she will be able to replicate the quality and originality found in her debut album.
Dua, you unite the claim of the indie world with the catchiness of the pop mainstream. Is this your intention as a singer?
You know, I?ve always had a soft spot for pop music. With the music of Nelly Furtado and Pink I grew up. I wanted to be like these two. Strong, versatile, self-confident and independent. I personally also see myself in this tradition as a pop artist. (deliberately) I do not know if I have understood your question at all right ?
In my research for this conversation I noticed that both camps, both the general public and the cool indie bloggers, will find pleasure in you. This is not often the case.
Yes, understand. The music is pop, everything else is maybe more edgy, with corners and edges, if you like. However, I am very happy about the fact that I am able to unite both camps (smiles).
In your opinion, what differentiates you from other interpreters?
Everyone is unique and brings something new to life. The public notices when someone is unique or different from the rest. (Reasoned) The reason my current manager signed me was my voice. I began writing essays and poems early. I realized later that I can also write songs. I want to believe that my voice and my way of writing songs, this combination, is different from others. Perhaps it is also things that connect me with other singers and artists. There must not always be opposites, which are placed in the foreground, but also commonalities.
How do you rate the time for young, up-and-coming artists who want to gain a foothold in the world of music?
I think the times look good to go through as a singer. For pop music it is good at all. (considered) Why I like Nelly Furtado and Pink is because their songs have a real background. These artists are real, singing about what moves them, good as well as bad things. That?s why I like hip-hop because the genre is open to reality. In hip-hop, things are called by the name and nothing has to be glossed over. The music I make is meant to connect these two poles, which I identify with most. The roughness, truthfulness of hip-hop, the flow, with the big, catchy choruses of pop. This is exciting for me.
There are people who like to think in drawers when it comes to music. So you definitely do not belong to it.
Do genres still exist at all? Drawers? I already see myself as someone who makes pop music, although subliminal is something that I can not clearly describe or assign, what goes beyond it
You were certainly under pressure, as far as the album is concerned.
The first impression is important and it is my only way, you understand? Of course it should be as good as possible. I have been working on it for quite some time and in my eyes the result is to be impeccable. Only that counts. It is supposed to be a real showpiece (smiles).
The biggest challenge for you ever since you professionally publish music?
I?ve learned a lot in the meantime. About the business, about me. All the things to do, promoter, interviews. You go on a stage and you have to find your way to get your set together. What works, what does not work. You learn and perfect your own craft, so to speak. As for songwriting, it takes hours, days, weeks, or even months, something is created, which is significant. (considered) ?Hotter Than Hell? was one of the first songs I wrote for the album. He helped me a lot with the album?s sound. Every day brings a new challenge. It is also incredibly much fun.
Learning by doing.
Exactly. It is similar.
Do you feel relieved when you publish a song? Can you then conclude with the subject of what he is dealing with?
You know, first you write something from your heart and then you can see what your audience thinks about it. When I perform my songs, I am immediately reminded of the time of its origin. Where was I right now, how did I feel? I then put these emotions into my performance.
After the singles ?Be The One?, ?Last Dance? or ?Hotter Than Hell? I have the impression that a little tension in a relationship gives her the necessary spice and can not hurt. As a songwriter you seem to benefit from it ?
It depends. My album is autobiographical and I look back on quite different aspects in my life. The moment I moved out from home, living together with my friends, the moment when I started to meet with guys. The beginning of a relationship. The end of a relationship. Inspiration for my songs I draw from it. I?m somehow not someone who does not think of anything when it comes to writing a new song. There is always something. Sometimes I have a very specific idea about a text or a melody. On other days it is more of a freestyle. I?m sitting at the piano and just trying to get around. Something is being developed or not.
?I see the moon, when you?re looking at the sun,? it says in your song ?Be The One?, which sounds as if you are talking about antitheses that still attract. Do you belive in it?
Opposites are definitely starting. It is exciting and provides for the certain fire in a relationship. If it were not, everyone would be equal and that would be pretty boring. Having a person with whom you can exchange, even if there are different opinions, is a wonderful thing.