Harnessing the civic commons to boost social equity
F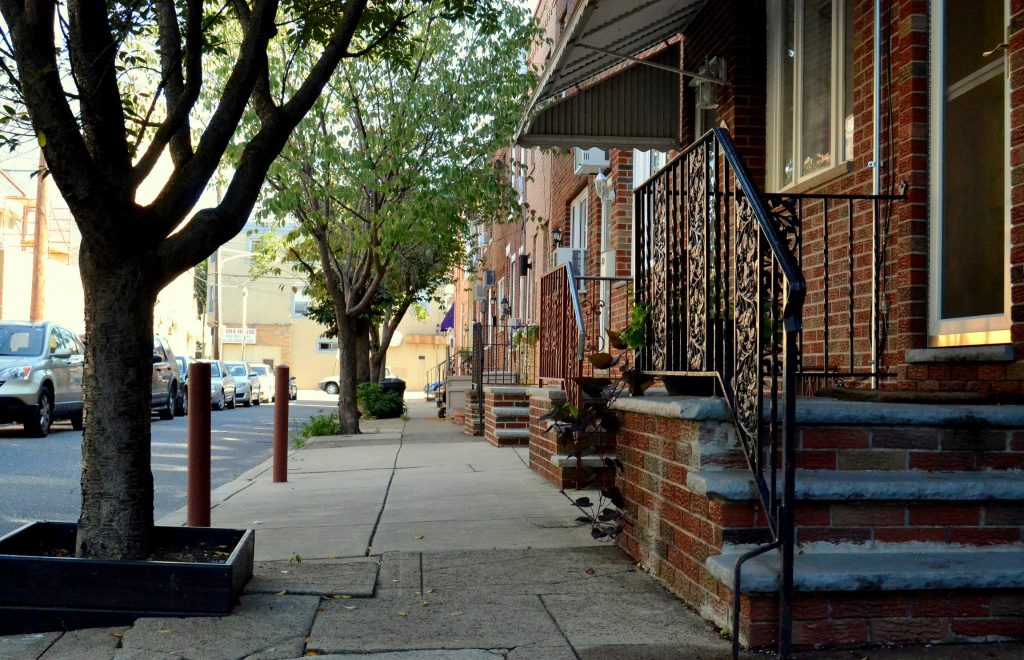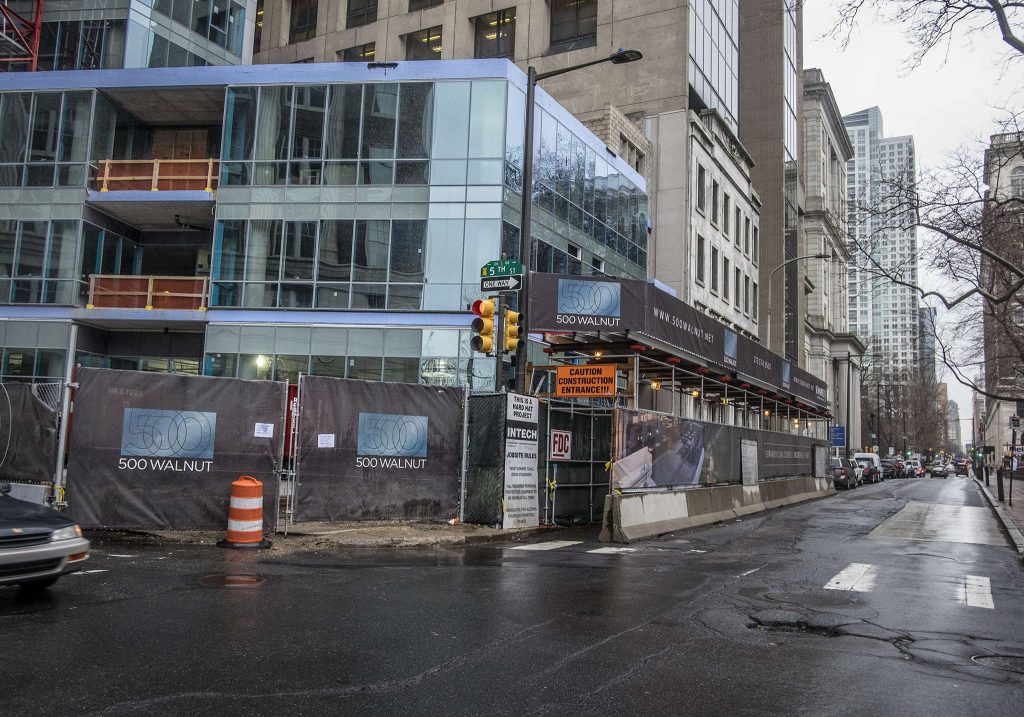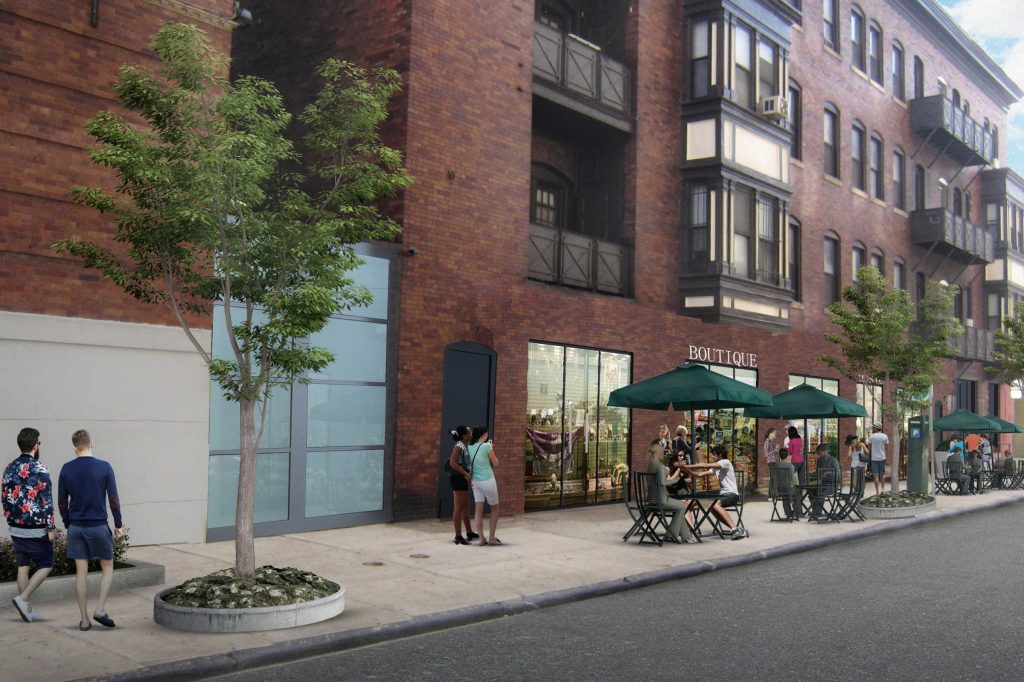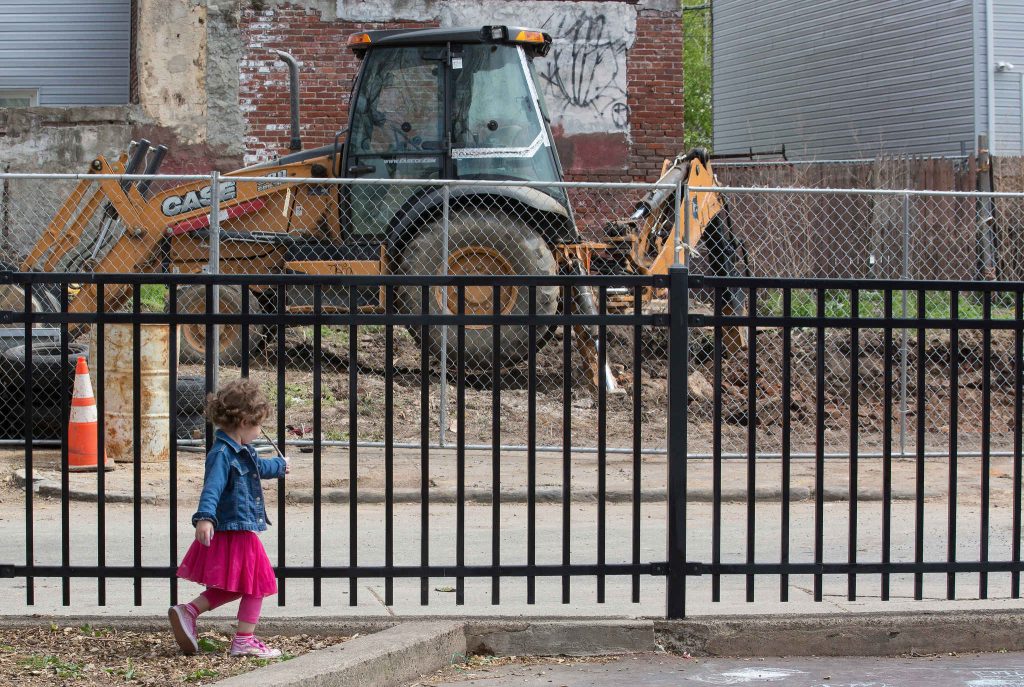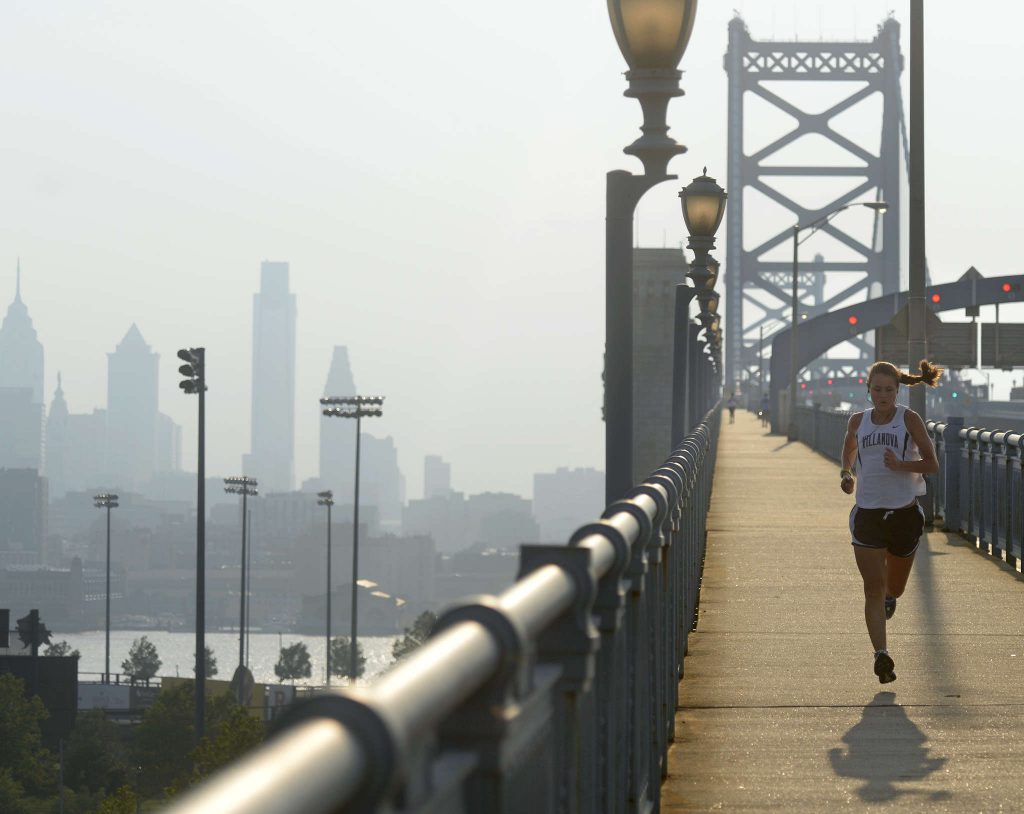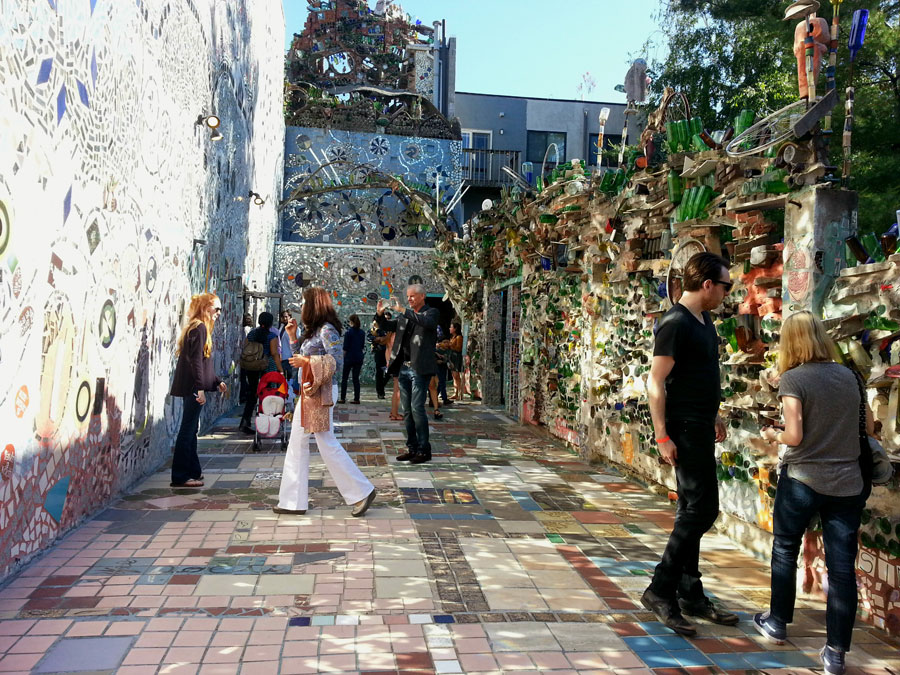 /
Civic Commons in Action 
Here Are Philadelphia's Five Original Civic Commons Projects, Now In Various Stages Of Planning Or Building:
Discovery Center
Reclaiming a Community Gathering Spot for Everyone
A 37-acre man-made lake in in Fairmount Park, fenced off for decades, will become Discovery Center—an education resource jointly run by the Audubon Society and Outward Bound offering nature and leadership programs for youth from across the city.
The nearby Strawberry Mansions community—a low-income area where handsome Victorian homes stand next to vacant lots—is working with the Discovery Center and Fairmount Park Conservancy to ensure local people feel welcome at the new $18 million facility. "It's going to reengage a generation of park users," says Tonnetta Graham, president of the Strawberry Mansions Community Development Corporation.  "And we are working to see that it will spark more private investment in our neighborhood without gentrifying it."
The Rail Park
Connecting 10 Diverse Neighborhoods
Construction has begun on this one-of-kind park, transforming an abandoned rail line with an overhead viaduct, tunnel and open-air cut beneath the streets into a landscaped community hub.  Stretching three miles and linking diverse neighborhoods north of the Center City, it will be twice as long and twice as wide as New York's High Line.
The Rail Park was conjured by artist Sarah McEneany more than 30 years ago, when she moved into the area. She shared the idea with friends and neighbors, slowly building support for a vision that many initially dismissed as pie-in-the-sky. One of the people she convinced was Melissa Kim, who worked with the Asian Arts Initiative at the time. "It's a diverse area with homeless shelters and high rise lofts, Chinese families and artists," Kim says. "The Rail Park can offer an amenity for people in these neighborhoods connecting them with each other and the rest of the city."
Bartram's Mile
Opening Up an Urban Oasis to the Community
Tucked away on the Schuylkill River lies Bartram's Garden, the oldest botanical center in the Americas, founded by naturalist John Bartram (a close friend of Benjamin Franklin's) in the early 1700s.  Every year, this 45-acre sanctuary attracts more than 50,000 school children and nature lovers from across the region. But until recently, lower-income people living nearby in Southwest Philadelphia seldom stopped in to explore its gardens, woods and riverfront.
"Local people tell me they thought it was just for gardening enthusiasts or that they did not feel welcome," explains Bartram's Garden Director Maitreyi Roy.  But that's changing since the organization recently quadrupled its programming. The biggest change is the just-opened Bartram's Mile, a riverside walking and bike path.  When a rail bridge refurbished for bikes and walkers opens next fall, connecting Bartram's Mile with heavily traveled bike trails on the other side of the river, Southwest Philadelphia will feel less a sense of isolation from the rest of the city.  "It will be just a 20-minute ride from here to the Center City on park trails," Roy says.
Centennial Commons:
Recovering History, Reviving a Neighborhood
Centennial Commons commemorates the first US World's Fair, which attracted 10 million visitors  and introduced bananas, popcorn and Alexander Graham Bell's telephone to Americans on the 100th anniversary of the Declaration of Independence. A grand stone gateway and the fair's art gallery, now a Children's Museum, are all that's left of the historic 1876 event in what's now a sleepy corner of Fairmount Park.
The area is generally empty—except for the museum, which is pricey for neighborhood residents—because there's not much to do here. The Fairmount Park Conservancy is working with the community make Centennial Commons feel more inviting. Initial plans, drafted after months of community-driven discussion, call for traffic calming on busy streets bordering the area, new landscape architecture and three deluxe recreation areas with climbing structures, nature attractions, a sprayground (think playground crossed with water park) and ice skating rinks. Neighborhood residents will be hired to work on the project and receive mentoring to help them climb the ladder in the construction trades.
Lovett Library & Park
Strengthening a Community Hub
The Mount Airy neighborhood in northwest Philadelphia—which is about 60 percent African-American and 30 percent white—is recognized as one of the most stable racially integrated communities in America. The Lovett Public Library has long been a spot where the whole community comes together—a distinction that is sure to increase next fall with the opening of a library addition featuring a larger children's section, increased technology capacity, improved ADA accessibility and a teen center.  The library grounds will be upgraded into a full-fledged park, creating a lively civic center for Mount Airy.
Philadelphia's Lessons For Other Cities
Experiment
"We've had a lot of success with pop-ups," notes Patrick Morgan, the Knight Foundation's Program Director for National and Community Initiatives. "Let people do something and see what happens." Because Philadelphia's first five civic commons initiatives are lengthy undertakings, experimentation reassures communities that things are actually happening and turns up innovations that can be incorporated into the finished project.
Identify Tomorrow's Leaders
The Civic Commons presents a prime good opportunity to "daylight" future leaders in neighborhoods and organizations, recommends Parks Commissioner Kathryn Ott Lovell. Jennifer Mahar, director of Civic Initiatives at the Fairmont Park Conservancy, underscores the importance of recognizing "field leaders"— second and third tier leaders in community and non-profit groups. "Find ways to resource them," she urges.
Boost Collaboration By Clustering Projects
The aim of Reimagining the Civic Commons is to repeat Philadelphia's success while making adaptions based on what's been learned, Coletta explains.  "For instance, we selected assets closer together to encourage cross-sector leadership, accelerate learning and save money. Collaboration becomes more natural when the assets are in close proximity."
Make Sure Community Involvement Goes Deep
Philadelphia's Civic Commons employs a number of tools to make sure grassroots people stay involved with the projects—which include forging strong connections to peers in other neighborhoods and organizations, and empowering them through new experiences and expertise. Mahar outlines three  programs in which more than 40 community organizations are involved:
Learning Labs, in which community revitalization leaders from around the country worked with local people;
Learning Exchanges, in which community activists across the city shared their knowledge and stories with one another;
Learning Journeys, in which delegations of community leaders visited other cities to gather ideas and inspiration.
Never Underestimate the Power of Civic Engagement
"It's the unmined gold in our cities," declares Philadelphia's General Manager Michael DiBernardinis. "That's why we want to become the most civically engaged city in America."
"We needed a grassroots, ground-up way of working to make sure improvements reflect what the people really want—that's important because it's how the community will take ownership of these places," explains David Gould, who worked on the Civic Commons with the William Penn Foundation and is now Deputy Director of Community Engagement for the City's Rebuild initiative.
Community engagement is the heart of civic commons work, adds Patrick Morgan.  "You don't just invest in the places, but in the people who are doing the work. This takes the idea of engagement to a whole new level. You have an actual agreement between the city and the community around the unique needs of these places where people come together with people who aren't just like them."